Viewfinder Media, LLC features the nature & travel photography of Joshua Hardin. Josh also writes for worldwide tourism publications and teaches workshops for both photographers and business leaders. Additionally, his work is available in books, fine art prints and other gifts for sale on this site and in select bookstores and galleries. Josh's work makes great souvenirs for vacationers, conversation pieces for art appreciators or sources of inspiration for outdoor enthusiasts. We're based on the Colorado Front Range near Denver and specialize in coverage of the scenic Rocky Mountain and Four Corners regions. Please browse the image galleries and stories on this website for examples and contact Viewfinder Media today!
Classic Colorado Book:
---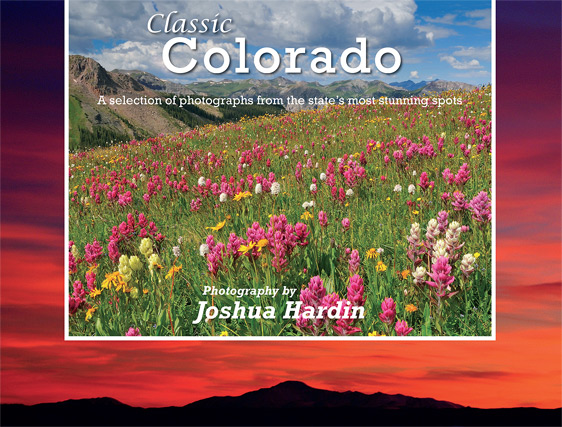 Viewfinder Media's first book "Classic Colorado" is now available! Take a tour to some of Colorado's most spectacular landscapes and see some of its most amazing wildlife in this sample of images from the collection of acclaimed resident photographer Joshua Hardin. From the majestic Maroon Bells to the gorgeous Garden of the Gods and Pikes Peak, this book encompasses the mountain, prairie and desert views that comprise "Classic Colorado" and is sure to please any enthusiast of the Centennial State.
Order your copy of "Classic Colorado" here!

Featured Print:
---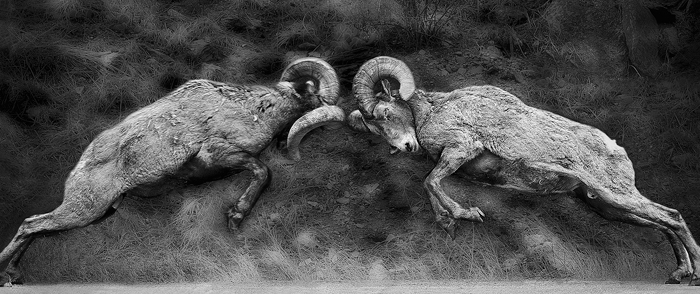 "While driving on US Highway 34 in the Big Thompson Canyon west of Loveland, Colorado I noticed several cars pulled over and people observing a group of head-butting Rocky Mountain Bighorn Sheep (Ovis canadensis canadensis). The rams focused on their contests, indifferent to human onlookers, as I pulled over too, exited my vehicle and stood directly across the road from these two males. I watched and photographed different head-butts using a telephoto lens and a fast frame rate for about an hour. This image portrays a "decisive moment" as a loud, concussive collision was about to commence." - Josh
Photography Courses:
---
UPCOMING PHOTOGRAPHY COURSES TAUGHT BY JOSHUA HARDIN
AT THE FORT COLLINS DIGITAL WORKSHOP:

(All courses take place on evenings from 6-9 p.m. unless otherwise noted)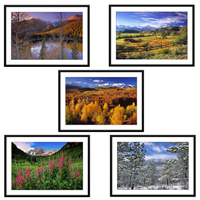 October 19, 2013 - In the Field Nature Photography (on-location day course)
November 6, 2013 - Learn to Use Your Digital SLR Camera
November 14, 2013 - Understanding Point & Shoot Digital Cameras
November 25, 2013 - Learn to Use Your Digital SLR Camera
December 3, 2013 - Introduction to Holiday Portrait Photography
December 10, 2013 - Understanding Point & Shoot Digital Cameras
January 9, 2014 - Learn to Use Your Digital SLR Camera
January 13, 2014 - Understanding Point & Shoot Digital Cameras
January 23, 2014 - Capturing Nature/Scenic Photography
Class sizes usually range between 2-8 students. Opportunities for individual instruction are also available. Contact the Workshop to signup for a course today!
News:
---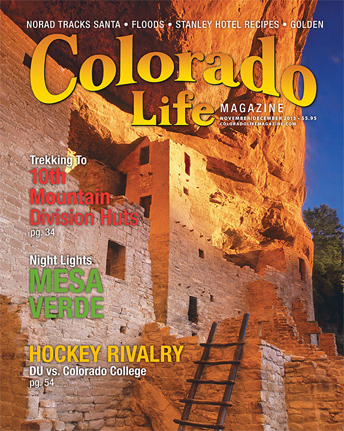 November 1, 2013 - Josh's image from Mesa Verde National Park graces the cover of the November/December 2013 issue of issue of Colorado Life Magazine. Other stories in this issue include: the city of Golden, Beau Jo's Pizza, the Colorado College-University of Denver hockey rivalry and 10th Mountain Division Huts. Pick up your copy today!
October 19, 2013 - Students at The Fort Collins Digital Workshop experienced fall foliage colors with Josh at a full-day nature photography workshop at Lory State Park. More courses are coming to the workshop soon, check the schedule above and register for your spot in one the exhilarating photography seminars!
September 7 - October 4, 2013 - Josh Hardin attended Colorado State University's Alumni Media Festival in Fort Collins and the Governor's Tourism Conference in Telluride. Josh snagged a couple of Cammy Awards for his photography work at the media festival and was honored to meet some of the state's preeminent tourism professionals and journalists in Mountain Village!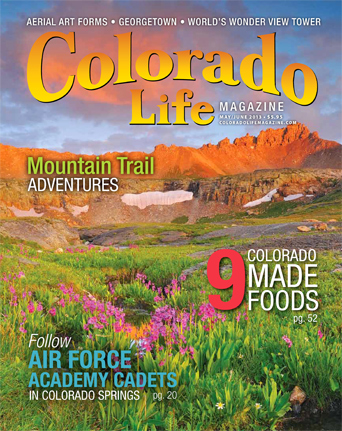 June 1, 2013 - A photograph taken by Josh in Porphyry Basin near Ouray, Colorado was selected for the cover of the May/June 2013 issue of issue of Colorado Life Magazine. Subscribe to the magazine or pick up your copy at statewide newsstands (such as those at King Soopers, Safeway, City Market, Barnes and Noble, Walmart, Walgreens and 7-Eleven) to see this image and many more by Josh as well as a selection of talented photographers and writers statewide. Other stories in this issue are about: aerial photography, hummingbirds, the U.S. Air Force Academy and the unique mountain community of Georgetown.
May 30, 2013 - The Fort Collins Digital Workshop has moved to a new location at 324 Remington St #130 (only one block northeast of the College and Mulberry intersection). Take a photography course with Josh to celebrate our expanded space. Also, check out the Spring/Summer nature on-location course to be held at Lee Martinez Park on August 24!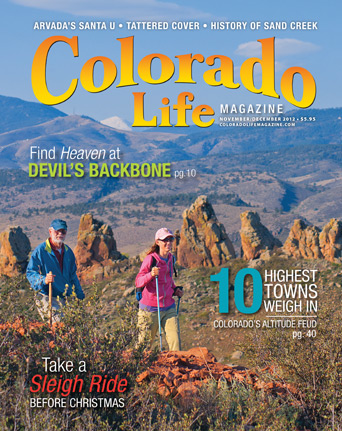 November 1, 2012 - Josh's cover story about the Devil's Backbone, a unique geological formation near Loveland which is home to a wide variety of wildlife and people, is featured in the November/December 2012 issue of Colorado Life Magazine. Become a subscriber of the magazine or pick up your copy at newsstands statewide to read the story and see Josh's colorful photos showing all angles of this amazing location.
October 15, 2012 - Viewfinder Media is proud to announce our partnership with Big Earth Publishing to distribute the photography book Classic Colorado to retailers nationwide! If you represent a bookstore or newsstand and are looking for the perfect example of "Colorful Colorado" photography to display on your shelves, contact Big Earth Publishing at 800-258-5830 or www.bigearthpublishing.com and ask to carry copies of Classic Colorado!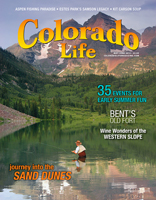 May 1, 2012 - Josh's photo of a fisherman in Maroon Lake under the spectacular setting of the 14,000-ft Maroon Bells near Aspen has been chosen as the cover of the inaugural issue of Colorado Life Magazine. The magazine is available in all major supermarkets including King Soopers, City Market, Safeway and Albertsons as well as bookstores such as Barnes & Noble and Hudson News at Denver International Airport.
October 21, 2011 - November 26, 2011 - A black and white print of Josh's Bighorn Battle is appearing at The Center for Fine Art Photography's "Art in Nature" show. Visit the Center in Fort Collins, Colorado to view this image and other amazing work by talented photographers from across the globe.
September 9, 2011 - Joshua Hardin received a Cammy Grande award for his work on the book Classic Colorado at Colorado State University's Alumni Media Festival during an awards ceremony in the Lory Student Center.

April 12, 2011 - Josh now teaches photography courses at The Fort Collins Digital Workshop. Topics are: Learning to Use Your Digital Camera, Introduction to Portrait Photography, Capturing Scenic/Nature Photography and Telling a Story with Photography. Visit the class descriptions and sign up now, there are eight spots available per meeting!
March 31, 2011 - The FREE Classic Colorado screensaver is now available for download, featuring a selection of 32 landscape photographs directly from the pages of the Classic Colorado book and taken from some of the most iconic locations in the Centennial State. Feel free to share the screensaver with others!
Download the ClassicColoScr.exe (31.2 MB, PC) screensaver file
or go to the Screensaver page for installation instructions.
March 31, 2011 - The Loveland Reporter-Herald featured Josh's book Classic Colorado in today's Outpost section. Read the article in the online edition of the newspaper or view a scan of the print version here.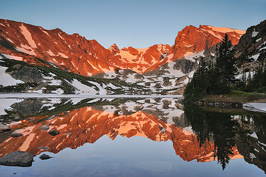 March 14, 2011 - The Classic Colorado book is now available for purchase at the Loveland Chamber of Commerce & Visitors Center (5400 Stone Creek Circle, Loveland, CO). Stop by to pick up a copy and learn about the best regional attractions from the center's knowledgeable volunteers.
November 29, 2010 - Many updates to the website were made for Cyber Monday including additions to the New Photos Gallery, the announced sale of Classic Colorado on the Books page, the release of personalized Photo Workshops and the publication of new entries in the Viewpoints Blog.

February 5, 2010 - Two of Josh's photos of the Great Sand Dunes National Park and Preserve were placed at the park's Visitor Center as part of an ongoing display by members of the Rocky Mountain Nature Photographers.

February 10, 2009 - One of Joshua Hardin's images was selected as an honorable mention in Outdoor Photographer magazine's first Nature's Colors contest. See the award-winning image "Crestone Colors" at the magazine's gallery here.
January 27, 2009 - Josh was interviewed by John De Bord, moderator of the deviantART animals, plants and nature photography category, about his experiences and opinions concerning the future of nature photography. Check out the interview here. View Josh's deviantART page to see his favorite images (and comment on your own favorites!)

Be sure to visit the Viewpoints Blog for more Viewfinder Media news!

Follow Us On:
---
Do you like Viewfinder Media? Visit us on our Facebook, Twitter, LinkedIn pages and more. Follow us to see photo uploads right after they are taken, read Josh's updates from the road and get information on special product sales!