Available Image Galleries
---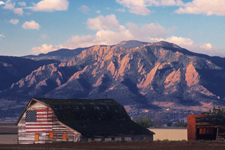 New Photos
See a regularly-updated selection of Joshua Hardin's newest photographic work. Currently featured: photos representing a year of seasons in Colorado as well as rare views of Square Tower House in Mesa Verde National Park and sites in Hovenweep and Canyons of the Ancients National Monuments!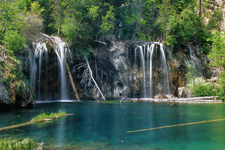 Personal Favorites
A sample of Joshua Hardin's favorite photographs. These hand-picked images are sure to impress whether you are searching for a unique gift for someone special or a colorful way decorate your home or office.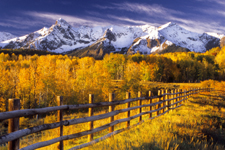 Rocky Mountain Ranges
This is the place to find photographs taken in the Rocky Mountains of Colorado, Wyoming and Montana. See images of the Great Sand Dunes, Black Canyon of the Gunnison and, of course, Rocky Mountain National Park. Coming soon: Grand Teton, Yellowstone and Glacier images.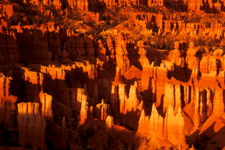 The Scenic Southwest
View amazing scenes from the Southwestern canyon country of Colorado, Arizona, New Mexico and Utah. This region is home to spectacular national parks including Arches, Canyonlands, Capitol Reef, Bryce Canyon, Zion and Grand Canyon as well as dwellings long ago abandoned by Ancestral Puebloan and other Native American cultures at sites such as Cedar Mesa, Hovenweep and Mesa Verde.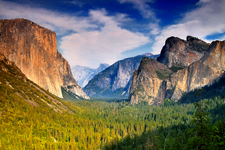 West Coast Wonders
The Pacific states offer a variety of exciting nature photography opportunities. From the rugged sea stacks of the Oregon Coast to Washington's Cascade Range to California's Sierra Nevada, you will find the diverse selection of landscapes the West Coast has to offer here.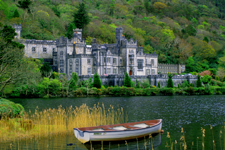 Travel Portfolio
These images were taken by Josh during a yearlong stay in the Caribbean (including the destinations of the US and British Virgin Islands, Puerto Rico and St. Kitts), a trip to Ireland in 2000 (including pictures of historic castles, lush waterfalls, weathered seashores) and visits to the skylines and landmarks of cities such as Denver, Chicago, Washington D.C. and Las Vegas.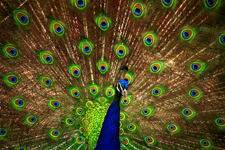 Portraits of Wildlife
This gallery houses Viewfinder Media's collection of animal photographs. You will find photos of Rocky Mountain bighorn sheep, elk, marmots, collared lizards and other wildlife here.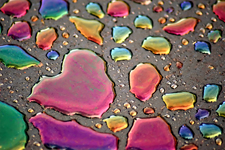 Intimate Landscapes
If it's abstract, it's in this gallery. Also in this gallery are studies of color, texture, patterns and close-ups in nature as well as photographs that are impossible to be labeled by any other conventional theme. Subjects range from wide angles of expansive aspen forests to macro images of wildflowers.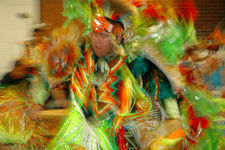 Working Portfolio
Browse the portfolio of Joshua Hardin's publication work in this gallery. There are images taken while on breaking and feature news assignments, during sporting events and for clients in the higher education and travel industries.

Panoramic
Presenting Viewfinder Media's newest gallery: panoramic images!