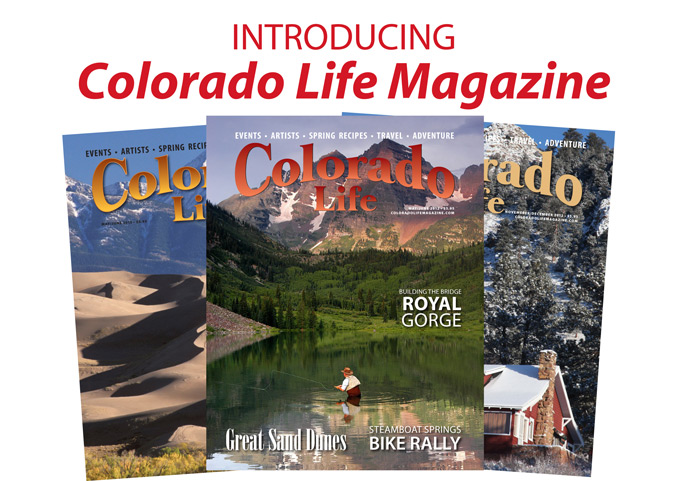 Friends, I'm proud to announce that in February I started working as a photo manager and photographer for a new magazine called Colorado Life. The magazine will cover the landscapes, wildlife, attractions and colorful characters that make living in and visiting Colorado unique. Published by the same family-owned business that produces Nebraska Life in our sister state to the east, the company has a legacy of success in the magazine business and has additionally published travel guides, hardcover history books and even cookbooks.
The inaugural issue of Colorado Life will be May/June 2012. The magazine will be released six times a year and will include images and stories from the state's finest photographers and writers. For all of you photographers, writers, history buffs, adventurers and even poets this will be an opportunity to have your work published in a statewide publication. Just ask me for information about how you can get involved. The magazine will be available at your favorite newsstand or supermarket but I hope you'll join us by becoming a subscriber too. To learn more, contact us about freelance opportunities and become a charter subscriber visit: www.coloradolifemagazine.com!

---

Learn how to use your digital SLR camera

Josh will be teaching this course

at The Fort Collins Digital Workshop on Tuesday, March 6 from 6-9 pm. Contact the Workshop to sign up!
---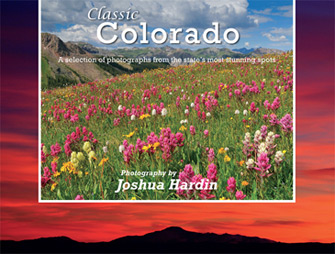 Classic Colorado extended free shipping!
Copies of Josh's book Classic Colorado are just $14.95, in stock and ready to ship for FREE for any quantity now until March 19, 2012! If you need a gift for someone special or a colorful, eye-catching centerpiece for a coffee table, the book is sure to please any Centennial State enthusiast. Classic Colorado contains pictures of both spectacular natural landscapes and amazing wildlife. Order Classic Colorado today!
earn more, see sample pages from the book & order.
---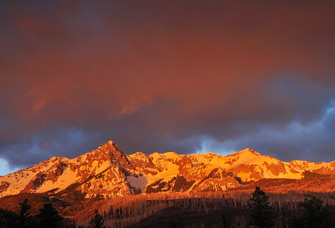 Classic Colorado at Tattered Cover Bookstores
The book is now available at all three locations:
Colfax Store
2526 East Colfax Avenue at Elizabeth Street.

Historic LoDo Store
1628 16th Street at Wynkoop in Denver.

Highlands Ranch Store
9315 Dorchester Street in Highlands Ranch Town Center.
---
Do you like Viewfinder Media? Visit us on our Facebook, Twitter, LinkedIn pages. Tell your friends to do the same!