The ABCs: Aspen, Bighorn and Columbine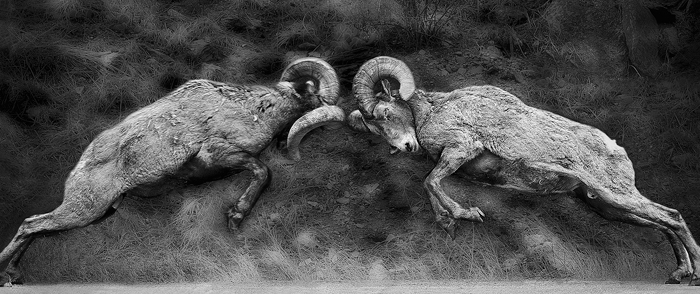 It's been a while since the last newsletter was sent out so it's time to catch you up on everything that's been going on with Viewfinder Media. The seasons of summer and fall are a busy time for a Colorado photographer due to the July summer wildflower bloom and the September/October fall foliage display. I've been out capturing these events and many of those photos will be appearing in the "New Photos" gallery of viewfindermedia.com in the coming days. Since I've been gone I haven't written many newsletters though. Because of this and because I know we'd all prefer to have the most relevant emails reach our inboxes, I've decided to start sending the newsletter on a seasonal basis rather than monthly. Remember that you can visit the Viewfinder Media Blog for the most timely updates including an image of the month and fun photography tips.
An exciting announcement I would like to share is that a print of the "Bighorn Battle" image above will be appearing in the Center for Fine Art Photography's Art in Nature show from October 21 - November 26, 2011. If you are in Fort Collins, Colorado during this time period I hope you will visit the Center to view the print and see work from many other talented artists which will be on display there. Until next time, I hope you get a chance to experience the colors of the fall season.

---

Upcoming courses taught by Josh at The Fort Collins Digital Workshop:

Wednesday, November 9 – Capturing Nature/Scenic Photography
Thursday, November 10 – Understanding Your Digital Camera
Contact the Workshop to sign up for a course!
---
Copies of Josh's book "Classic Colorado" are now in stock and ready to ship. If you need a gift for someone special or a colorful, eye-catching centerpiece for a coffee table, this book is sure to please any Centennial State enthusiast. "Classic Colorado" contains pictures of both spectacular natural landscapes, from the majestic Maroon Bells to the gorgeous Garden of the Gods, and amazing wildlife, from Rocky Mountain bighorn sheep to desert collared lizards.


Click here to learn more, see sample pages from the book & order!
---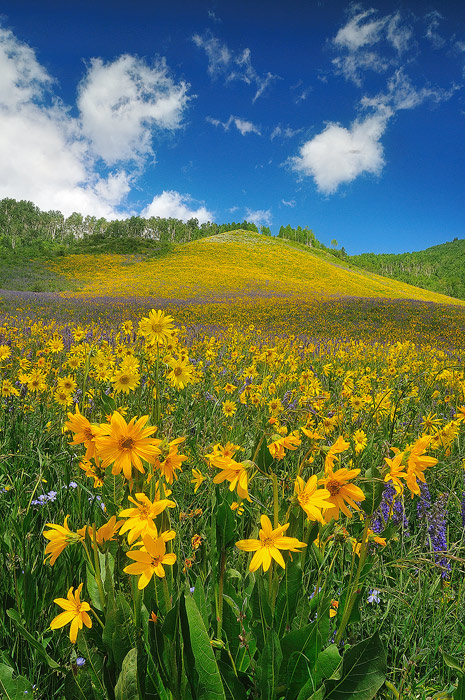 Classic Colorado
is now also available at these locations:
Loveland Chamber of Commerce & Visitors Center
5400 Stone Creek Circle, Loveland, CO 80538
Macdonald Book Shop
152 East Elkhorn, Estes Park, CO 80517
Off The Beaten Path
68 9th Street, Steamboat Springs, CO 80487
The Bookworm
295 Main Street C101, Edwards, CO 81632
Cimarron Books & Coffee House
380 West Sherman, Ridgway, CO 81432
The Bookies
4315 E Mississippi Ave., Denver, CO 80246
---
The new FREE Classic Colorado screensaver is now available for download. It features a selection of 32 landscape images taken directly from the pages of the book and photographed from some of the most iconic locations in the Centennial State. You may download the file directly from the link below:
Download the ClassicColoScr.exe (31.2 MB, PC) screensaver file or go to the Gifts page for installation instructions. The screensaver is FREE to download and distribute.

---
Do you like Viewfinder Media? Visit us on our Facebook, Twitter, LinkedIn pages. Tell your friends to do the same!