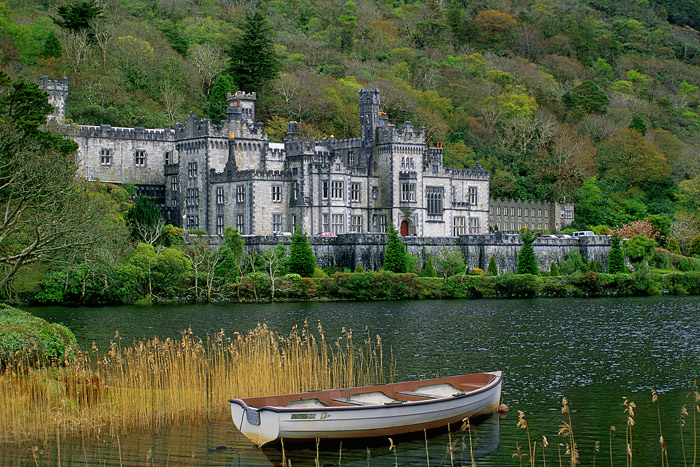 It seems like it's been a long winter. The news has been filled with images of earthquake and tsunami destruction in Japan, reports of conflict in North Africa and the Middle East, accounts of the sovereign debt crisis in Europe and profiles of the millions of Americans who remain unemployed after the recession. As festive St. Patrick's Day and the first day of spring approach, maybe now more than ever it's time to keep the seasonal theme of renewal in mind. This is a photo I took in Ireland in the spring of 2000. Remember what it was like back then? The world welcomed the new millennium with a sense of optimism perhaps never seen before or since. The Sept. 11 attacks, wars in Afghanistan and Iraq or "tech bubble" burst hadn't yet occurred. It's easy to view this idyllic setting of Kylemore Abbey in Connemara, County Galway and feel a sense of peace. In recent times it's been difficult to find either optimism or peace but they are feelings worth looking for again right now. Rather than be paralyzed dwelling on the negative news around us we can act to seek solutions. Give to the Red Cross. Hire someone. Find beauty wherever it can be found. Many more places in the world can and should again be as green as an Emerald Isle countryside this spring.

---
Order "Classic Colorado" Today!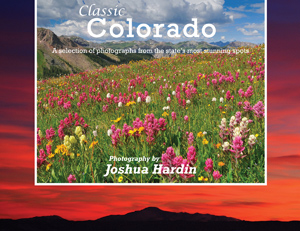 Copies of Josh's book "Classic Colorado" are now in stock and ready to ship. If you need a gift for someone special or a colorful, eye-catching centerpiece for a coffee table, this book containing pictures of Colorado's spectacular natural landscapes and amazing wildlife is sure to please any Centennial State enthusiast.
From the majestic Maroon Bells to the gorgeous Garden of the Gods, this sample of images encompasses the wide range of mountain, prairie and desert views that comprise "Classic Colorado." The 2,010 copies of the first printing are signed in archival metallic ink and individually numbered. Order "Classic Colorado" and spread the word to all of your friends!


Click the button link above to learn more, see sample pages from the book and order!


Our payments are managed by a secure PayPal online shopping cart. A PayPal account is not required to purchase from our site, we accept all major credit cards. Contact us for other forms of payment.
C
opies are in stock and usually ship within two business days.

You may also now browse and order from the "Classic Colorado" listing on Amazon.com.
---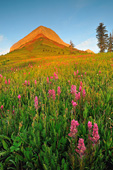 Buy Classic Colorado at the Loveland Visitors Center at Centerra!
The Classic Colorado book is now available for purchase at the Loveland Chamber of Commerce & Visitors Center (5400 Stone Creek Circle, Loveland, CO). Stop by to pick up a copy and learn about the best regional attractions from the center's knowledgeable volunteers. Keep an eye on future newsletter editions for more places where the book will be sold soon!
Remember to browse the Viewfinder Media galleries which are filled with hundreds of images of the Rocky Mountains, American Southwest and more. Photos are available as fine art prints.
---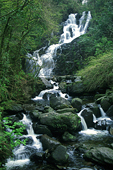 Watch for photo tips on Josh's blog
We're here to help you improve your photography skills. Check out Josh's blog which currently features articles about a "secret" Photoshop filter that can help correct wide angle lens distortion and a commentary about the art of photographic silhouettes.
You can also connect to Viewfinder Media through Facebook, Twitter or LinkedIn. Visit us to see Josh's photo uploads right after they are taken and get information on special product sales. Be sure to click on the like or follow buttons to keep up with the latest news.