New Year, Timeless Photography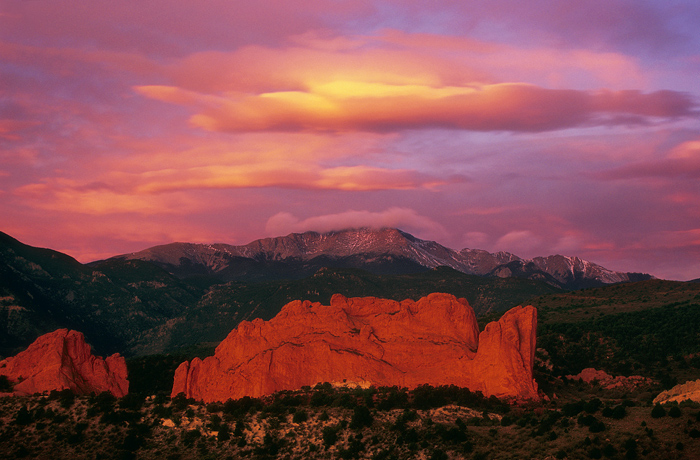 Happy new year! Even though I always look forward to putting a fresh calendar on the wall in January, it is often also the month that I stop to take a look backward at photographs taken in years past. The image above of a vivid sunrise at Pikes Peak and Garden of the Gods (as seen from the Mesa Overlook in Colorado Springs) is one I took in 2006. I retrieved the image only days ago from my 35mm archives and scanned it. Why haven't I released this photo before? To be honest I just forgot about it. The same morning I took another photograph which got more of my attention at the time. The other photo included a nearby yucca plant in its composition and was also very striking. It happens to be one of the photos I chose to include in the "Classic Colorado" book. I still love the yucca photo and I'm also glad I rediscovered this photo for its unique sky. I hope this year brings you fantastic opportunities to explore new territory but also remember to take a little time to reflect on where you've already been.

---
Order "Classic Colorado" Today!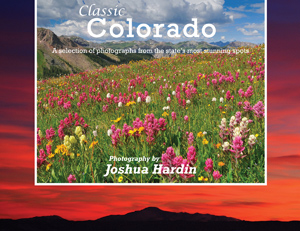 Copies of Josh's book "Classic Colorado" are now in stock and ready to ship. If you need a gift for someone special or a colorful, eye-catching centerpiece for a coffee table, this book containing pictures of Colorado's spectacular natural landscapes and amazing wildlife is sure to please any Centennial State enthusiast.
From the majestic Maroon Bells to the gorgeous Garden of the Gods, this sample of images encompasses the wide range of mountain, prairie and desert views that comprise "Classic Colorado." The 2,010 copies of the first printing are signed in archival metallic ink and individually numbered. Order "Classic Colorado" and spread the word to all of your friends!


Click the button link above to learn more, see sample pages from the book and order!


Our payments are managed by a secure PayPal online shopping cart. A PayPal account is not required to purchase from our site, we accept all major credit cards. Contact us for other forms of payment.
C
opies usually ship within two business days.

You may also now browse and order from the "Classic Colorado" listing on Amazon.com.
---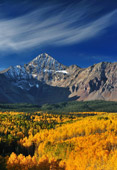 See the top ten photos of 2010 on the Viewfinder Media Blog

Check out Josh's new Blog to see which of last year's images made the cut, look for the new featured "Photo of the Month" and stay tuned for upcoming articles with fun photography tips.

Remember that Viewfinder Media has galleries filled with hundreds of images of the Rocky Mountains, American Southwest and more that are all available as fine art prints. To see our stock of pictures visit the Galleries entry page, click on a theme to browse, select your favorite photos and use our shopping cart to order with ease.
---

'Like' us on Facebook, follow us on Twitter and network with us on LinkedIn
Viewfinder Media now has Facebook, Twitter and LinkedIn pages. Visit them to see photo uploads right after they are taken, read Josh's updates from the road and get information on special product sales. Be sure to click on the like or follow buttons to keep up with the latest news.