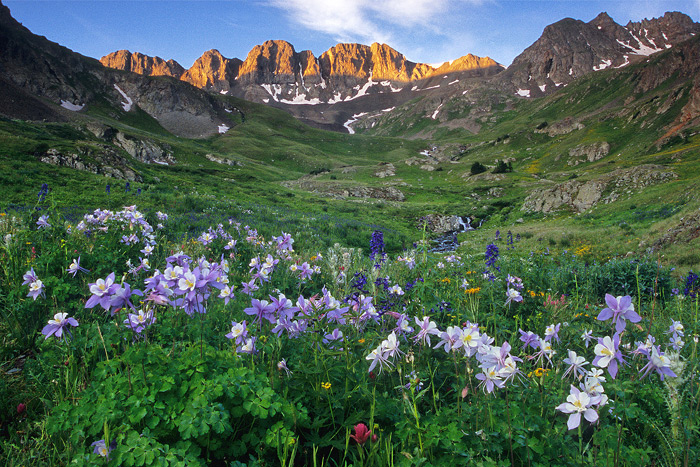 There's a lot going on this month to tell you about. First, I'm proud to announce my partnership with The Fort Collins Digital Workshop to teach three of their new digital photography courses. If you are interested in learning more about portrait photography, capturing nature images or photojournalism you may benefit from taking one of these fun, educational courses. For more information click a link to FCDW's site or read on below. Next, my book "Classic Colorado" was featured in my hometown newspaper The Loveland Reporter-Herald. Read the great article by staff writer Jessica Benes on the newspaper's website or on my homepage. Finally, the new FREE "Classic Colorado" screensaver is now available for download. It features a selection of 32 landscape images taken directly from the pages of the book and photographed from some of the most iconic locations in the Centennial State. You may download the file directly from the link below or navigate to the website for instructions of how to install the screensaver. Feel free to share the screensaver with others. Enjoy the sunny season of spring and have a great month!
Download the ClassicColoScr.exe (31.2 MB, PC) screensaver file or go to the Gifts page for installation instructions.

The screensaver is FREE to download and distribute.
---

New digital photography courses offered
Josh will be teaching Introduction to Portrait Photography, Capturing Scenic/ Nature Photography and Telling a Story with Photography this spring/summer at The Fort Collins Digital Workshop. Visit them to read class descriptions and to sign up. Spaces will fill up fast; there are only eight spots available per meeting.
---
Copies of Josh's book "Classic Colorado" are now in stock and ready to ship. If you need a gift for someone special or a colorful, eye-catching centerpiece for a coffee table, this book is sure to please any Centennial State enthusiast. "Classic Colorado" contains pictures of both spectacular natural landscapes, from the majestic Maroon Bells to the gorgeous Garden of the Gods, and amazing wildlife, from Rocky Mountain bighorn sheep to desert collared lizards.


Click here to learn more, see sample pages from the book & order!
---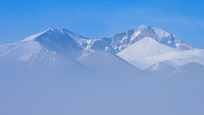 Buy Classic Colorado at the Loveland Visitors Center at Centerra
The Classic Colorado book is now available for purchase at the Loveland Chamber of Commerce & Visitors Center (5400 Stone Creek Circle, Loveland, CO). Stop by to pick up a copy and learn about northern Colorado's best regional attractions from the center's knowledgeable volunteers.
---
Do you like Viewfinder Media? Visit us on our Facebook, Twitter, LinkedIn pages. Tell your friends to do the same!